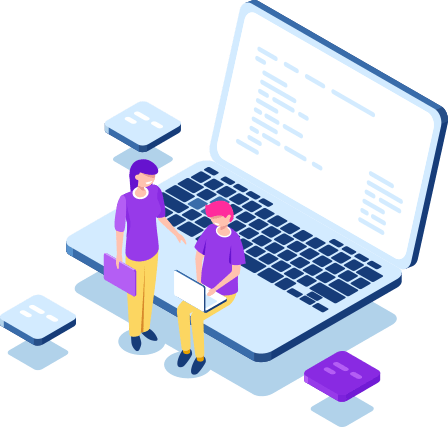 Golpik: A reliable web development services company based in Illinois, USA creates user-centric websites, web apps and digital products for clients all over the world. From responsive Ecommerce stores to feature-rich web portals and PWAs, we deliver comprehensive and result-oriented web development solutions.
We strategize and execute proactively to complete every project before deadline. Our teams work in collaboration using result-oriented web development methodologies to solve most complex problems in one go.
Dedicated Project Manager for Each Assignment.
Streamlined Processes and Agile In- House Development
360-Degree Solutions
Quick Delivery at Market Competitive Pricing Packages
Web Development Services
Golpik is a web development service which creates highly engaging, business-driven and user-centric applications and websites. We strive to create web development solutions which drive conversions and optimize organization's goals.
User Experience (UX) Designing
User experience (UX) designing is more than just a look-and-feel. We put high attention to detail in interactive prototyping and usability testing to ensure perfection and reduction in project failures.

User Interface (UI) Designing
A pixel perfect user interface (UI) designing reflects the true nature of a business.. Either you want responsive web designs or scalable mobile designs, we create everything in one go.

Responsive Design
Our experts create a responsive design from a single code to make your websites and web apps easily visible across different devices. Enjoy top-grade device compatibility and save your money.

Custom Mobile Apps
We ideate, plan and execute strategically to design and develop custom mobile apps to connect our clients with their customers in a single-click anytime and from anywhere.
Web Application Development
Our specialists guarantee cost-effective web application development services ranging from custom software solutions, server setup optimization and migration to system audit, code analysis to custom web apps designs.

Progressive Web Apps (PWAs)
Our expert software engineers build responsive PWAs (Progressive Web Apps) to fit into the screens of all sizes. We create PWAs that consume low data and ensure great performance in offline mode.

Mobile App Development
Golpik offers affordable mobile app development service with added value and convenience. We create custom mobile apps for all leading mobile apps platforms i.e., Android and iOS.

Database Integration
We put minimalist database integration techniques into use to manage a wide array of database into a single place.Guaranteed – our database integration will help you save thousands of dollars.

CMS Development and Implementation
Simply put, we don't just create websites. Our specialities also include CMS development and implementation. We help clients in adopting reliable content management systems and implementing CMS from scratch.

Java Web Development Service
We use Java web development service to build complex but easily scalable and highly secure web apps and software. Our programmers develop Java web apps to build dynamic websites as per clients' requirements.

Ecommerce Website Development
We offer comprehensive Ecommerce website development with expertise in all major platforms for Ecommerce i.e. Shopify, WooCommerce and Magento etc. Our teams build revenue-generating and customer-satisfying online store at discounted rates.

Website Migration and Upgradation
Either you're looking for website migration or quick upgradation, we are available round-the-clock to help you in migrating your website to new CMS or platform and upgrading current version of your online site.
Team of Professionals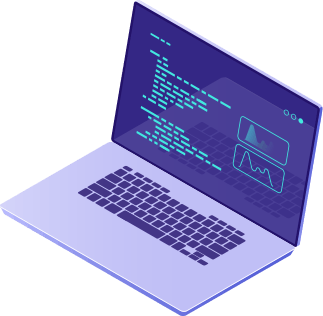 We provide business-oriented web development solution to companies which drive instant results and help them increase their ROI way before projected time frame. We make our clients' brands trend-setting with out-of-the-box custom solutions.
Take your brand from nowhere to everywhere across the Internet with Golpik: A professional web development agency. Our In-house teams of graphic designers, UX/UI specialists and web developers and designers work hand-in-hand to produce responsive websites from simple mock-ups.
We Build Websites with Incredible User Experience
We strategize and plan to build websites with incredible UX (User Experience). We adopt a minimalist approach to user experience. Our minimalistic web designs help us stand out in the competition.
We Create Websites to Communicate your Message
We create websites and applications that communicate your brand's message to your targeted audience. We create solutions with lead generation in mind to help you optimize and grow your business.
Convert your Leads into Customers with Creative Web Designs
Our designing and development experts escalate conversions to your website through well-researched web designs. They help you convert your leads into loyal customers with business persuasion.
Use of All Programming Languages
Our Streamlined Web Development Cycle

Strategy
We evaluate your business requirements, assess POC (Proof Of Concept), build interactive prototypes to carry out your project successfully. We just don't promise big results, we win them with well-perceived strategy.

Designing
Golpik helps its clients improve their market reliability with SEO-optimized web designs. Our team of designers come up with great web designs in congruence to your website need

Development
Here comes a big stage – Our programmers, UI/UX designers and software engineers put their magic into workflows and prototypes to create responsive websites and apps to solve complex problems.
Support
At Golpik, we will get an opportunity to work with easily reachable teams of experts. We offer free web development consultancy round the clock to solve all problems related to website development and designing.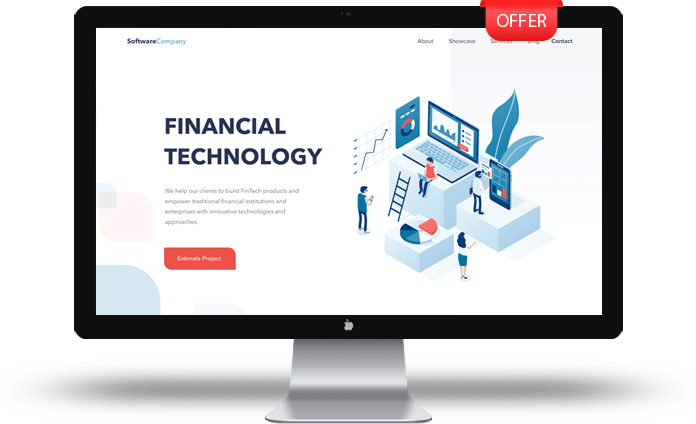 Golpik is a client-friendly web development company in USA. We believe in creative execution and constant monitoring. Our inspiration is a customers' satisfaction. We believe in quality practices, quality coding standards and quality people in our teams.
We are available round-the-clock. Our customer support representatives are well-trained and always ready to help clients.
So, what are you looking for?
Call us now and avail amazing web development offers, discount packages and so much more. Rest assured: We create genuine results because we challenge mediocrity.
Fulfill Business Custom Requirements
Your time to stand out in the competition is Now. Let us build a website, ecommerce store or a responsive web application for you. Our web development and designing company helps you win your business goals. We deeply familiar with the fact: Your website should represent your distinguishing features. As a custom corporate website development services, we create websites blending your vision, our creativity and technological innovation
Custom Web Design
Instead of off-the-shelf themes, we develop custom web designs and themes to add elements of uniqueness and vitality into clients' website. Our web design teams handcraft custom experience for your websites.
Custom WordPress Development
Hire us for custom WordPress development services. Our WordPress development experts customize CMS for complete security and usability to fulfill your business needs by extending advanced modular functionalities.
Server-Side Scripting
In server-side scripting, online databases and websites pages communicate with each other. We ensure your database contains all the details so that customers could access valuable information i.e. product prices.
Database Management
We offer mission-critical data management services at affordable rates. We guarantee hassle-free amalgamation, sorting and fetching of your key data i.e. log-in information and product orders with flawless security.
Website Maintenance and Support
You can lean on our company for website maintenance and support. We run automated and manual QA cycles to get rid of bugs. Our representatives are available 24/7 for your assistance.
Custom Content Management Systems
We are on a mission to free our clients from dependencies on cookie-cutter CMS and want them leverage the power of custom content management systems for added value and convenience.
Client-Side Scripting
In client-side scripting, we design intuitive web pages to ease up customer's interaction with your website. We mix fine arts with web designing to optimize visitors' experience on your website.
Custom Web Design
Instead of off-the-shelf themes, we develop custom web designs and themes to add elements of uniqueness and vitality into clients' website. Our web design teams handcraft custom experience for your websites.
Get Expert Project Consultation
Are you planning to build a new website or trying to rescue your failed web project?
Get our web development consulting services and we'll find practical and most effective solution to your problems.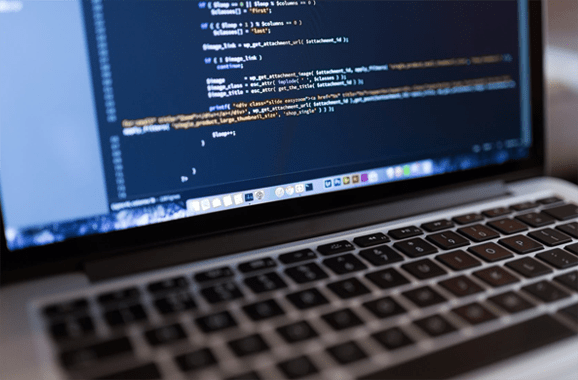 In-House Staff of programmers and developers with experience in all programming languages.
In-depth knowledge and expertise across all platforms and CMS (Content Management Systems).
Streamlined Processes
Dedicated Project Managers
We've expertise and skill-set to turn your trivial and simple ideas into million-dollar brands.
Since day one, we've assisted thousands of companies from different industries and domains across the globe. So, either you're planning to build an ecommerce site or just a profile website for yourself — we create innumerable opportunities for you to generate leads for your webstore or optimize your online identity across the internet.
Well, do you wonder — how do we move brands and businesses from nowhere to everywhere?
Simple answer – We blend our web development and designing experiences with creativity and build innovative and effective websites and web apps for customers.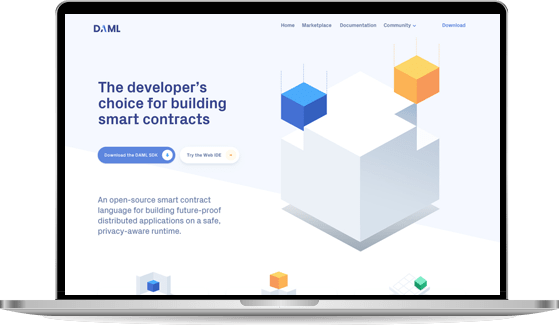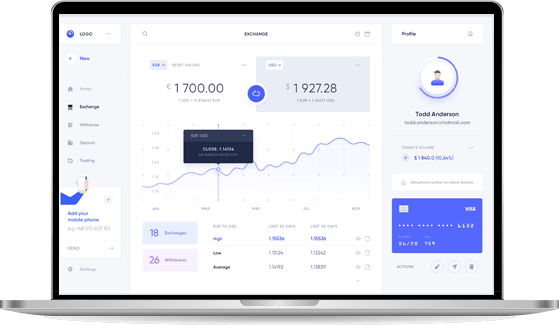 Building a website or an application is not a piece of cake. Either you've best and professional web developers at your disposal or you're ready to spend heavy budget on production, your idea and project execution are doomed to fail, if you lack a well-planned web development methodology.
In a world of website and mobile apps development, process happens in a holistic manner. That's why; we ease up entire process of websites and smartphone apps making by applying agile and scalable web development methodologies.
Not just apps, we are an expert software development website that turns plans into processes because we sketch, brainstorm, ideate, wireframe, plan, build, prototype, test, test and then launch. All-in-all : Our agile web development methodologies coupled with R&D and consulting always help us create top-notch and user-centric digital products for our clients. Don't waste your time, just hire us and we will create highly responsive websites and web apps for you as per your requirements.
Create All Type of Website
Golpik is user-centric web development service where expert website developers make your ideas on paper go digital. We just don't claim perfection, we earn it by building 'out-of-the-box' websites and web applications. We rest assured you satisfactory results within specified time. Our well-trained web developers strategize smartly and execute proactively to offer all types of web development services that too at most affordable prices. You will stand out in the competition because we blend innovative ideas with web development expertise to produce matchless business solutions using latest and high-end web technologies.
We use a holistic approach to solve most complex problems and ease up client's business journey by offering comprehensive solutions as per their requirements
So, what are you waiting for? Hire us right away to improve your business efficiency and enjoy
Clean coding
Responsive web designing and development
Agile and streamlined web development processes
Comprehensive R&D and consultancy
Customized Web Development

Our mission is clear: To create eye-catching yet responsive websites from scratch. We leverage our technological prowess to offer customized web development solutions to meet your business needs. Just share your ideas with us right away and get effective website solutions in one go. We follow standard coding practices and current trends to turn your ideas into problem-solving digital products.

E-commerce Website Development

Do you aspire to develop eStore where you could sell products to millions of online shoppers across the globe? Hire Golpik: A name of cost-effective solutions for E-Commerce website development. We will help our clients grow their online stores from nowhere to everywhere. We build attractive, consumer-friendly and highly responsive webstores to help you realize your entrepreneurial dreams.

Enterprise Web Application Development

We're US-based Enterprise web application development company where teams of talented software engineers collaborate seamlessly to create high-load and fully functional enterprise web apps. They will implement your business processes into web applications to streamline internal and external communication and enhance the overall productivity of your company. We build customer loyalty by offering top enterprise web app development solutions at reasonable cost.

Web Portal Development

We help all businesses from B2B to B2C in increasing conversions with custom web portal development services. Our top-talented and highly professional engineers opt for result-driven approaches to portal architecture to offer comprehensive solutions for enhancements, integration of a new system and functional extension. We have expert web portal developers which generate well-documented custom API in full support of SOA principles.

Frontend & Backend Development

Golpik is One-Stop solution that always delivers desirable results by providing engaging and seamless User Experience (UX) to its clients. We leverage specialized full stack development service to build relatable, reliable and adaptable website and apps solutions without destroying your core business objectives. Through our Back-end development services, we drive best solutions for your business needs, transform your plans on paper into architecture solutions with long-lasting security and performance.

Third-Party Integration & Customization

We're equipped with years of experience in integration and customization. We offer comprehensive support to fulfil your business needs. With our in-depth knowledge of OpenSource platforms and professional expertise, we provide third-party integration and customization.

Prototyping & UXD

Prototyping and UX designs make visualizing complex flows and apps. With wireframes, we focus on functional parts of new projects meanwhile getting rid of distractions like typography and images. From research, conceptualization to final prototyping to presentation, we ensure seamless collaboration between us and clients.

Custom Web Applications Development

Definitely, off-the-shelf apps may not meet your demands and could take your business to the next-level. With our user-first custom web applications development services, you'll get highly responsive apps designed specially to match your requirements. We make custom web apps which work well everywhere from CMS (Content Management Systems) to mobile devices.

Responsive Website Development

Let us make scalable web apps for your business and cater your customers accessing your website from all screens with interesting and minimalist user-experience. Get our cost-effective and responsive website development service now without any compromise on the quality. Our responsive web designs are easy-to-manage and they can fit any screen size comfortably.

CMS Development

We go the extra mile to offer cost-effective and object-driven content management system (CMS) development services to keep clients' websites fully-functional and well-protected from all potential threats. Likewise, we're experts in CMS integration, upgradation and migration to fulfil your demands in short span of time

Shopify Development Services

Shopify is a big name in the Ecommerce world. It has unlimited opportunities for online retailers. Golpik offers effective and result-oriented Shopify development services to clients. Our certified Shopify website developers put their best efforts to optimize sales of your online store. Our Shopify experts based in Illinois, USA is always ready to help you start your ecommerce store – timely and affordably.-

Laravel Website Development Services

Laravel is an efficient and highly-protected framework. It is most useful for simplifying complex functionalities with higher accuracy. It helps you get rid of worrying over small things. That's why; we hire highly-capable Laravel developers to create flawless and responsive web applications with a clean code.

Magento Development Services.

Our expert web developers benefit from cutting-edge technologies, highly effective techniques and creative insights to develop high-rated Magento Ecommerce sites. We help our clients throughout their journey from setting up their first eStore to full-fledged protection. Avail our first-class Magento development services and boost your storefront revenue.
Create Designs From Every Aspect
A business is doomed to lose its online reputation with cheesy web designs and cookie-cutter themes. Since there is a rampant competition in every industry, your numbers of outdoing competitors are not high if you don't take quality web designs for your small business. That's why; we offer cost-effective web design services for
small business in the USA.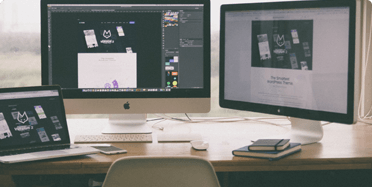 Custom Web Design
No ready-to-use web design can get you recognition across the internet that you can achieve with custom web design. We create custom-made minimal yet attractive web designs for small business.
Focus on Lead and Revenue Generation
We create web designs for small businesses with deep focus on lead and revenue generation. Our web designs help clients aim at right targeted audience with CRO, sales enablement, and interactive marketing.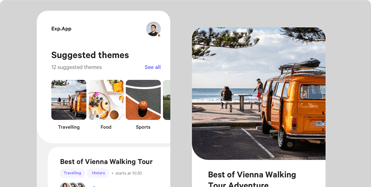 Mobile-Friendly Web Designs
From ecommerce sites to a small business, we create mobile-friendly web designs to cater the needs of our clients. Now, make your websites befitting to screens of all smart devices.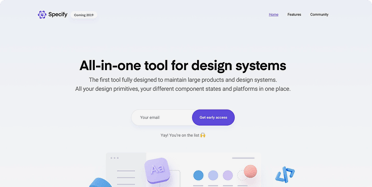 WP Theme Development
We provide 'creative' and 'out-of-the-box' WordPress theme development solutions to match your business needs and fulfill your organizational goals. We customize WP themes from scratch & enhance viability of your website.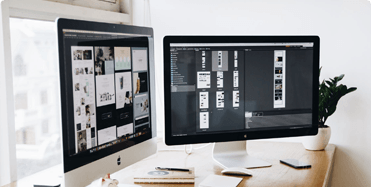 Custom WordPress Website Design Services
35% of the web is built on WordPress, so your chances of optimizing your business with this CMS are high. We offer expert-level and cost-effective custom WordPress website design services.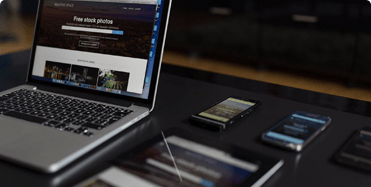 Landing Page Designing
Instead of multiple pages website, visitors prefer single-page web design with quality results. We believe: Micro-conversions build momentum. Therefore, we offer professional landing page designing to convert leads into customers.
Ensure Designs Are Search Friendly
We hire multi-talented graphic and web designers to cater both design and SEO needs to help your website optimize successfully
for right keywords with user-centric web designs and guide you to escalate sales consistently.
Responsive SEO Web Design Always Boosts ROI
We are web design agency where creative web designers and online marketers collaborate to develop SEO web designs to boost ROI. Count on us as we turn best ideas into revenue-making brands
Creative Web Designing Enhances Branding
We religiously follow a mantra: No brand can be salable, if it is not visible. It's a magic of branding along with SEO-optimized web designs which speeds up conversion and takes identity of your company to the next-level
Yes. Golpik bears no compromise when it comes to following web designing standards. Unlike other web design services, we just don't claim to be Professional Web designing and Development Company in USA', we prove it by providing custom-made web design solutions to clients.
We create and implement SEO strategy with web design in mind. For more clarity, we take our clients onboard and create interactive Mockups. We take care of some important things throughout the journey such as:
1- We carry out comprehensive keyword research to reach targeted audience.
2- Our designers build minimal and clean web designs to keep our audience engaged.
3- We integrate Social Media into website for success of our clients' web designs.
4- Our designers take special care of typography, colors and asymmetry to ease up optimization of a web design.
This is totally up to client. Some of our clients just want to work with us, they provide their design requirements and see when everything has done finally, Whereas other clients ask for quick check-ups along the way. We use 'Basecamp' for an open communication among clients and our different teams
Our Facts
Golpik is the full-service IT company who reached to the heights of success in a short period of time. Our company has experienced an everlasting success in its ventures that opened avenues for more growth in business as well as in profit margins annually.

STARTED IN 2012

TEAM OF 150+

24/7 CUSTOMER SUPPORT

STREAMLINED PROCESS
Client Testimonial